Conference Location
TAORMINA - The pearl of the Mediterranean
Just two stones' throw away from the Strait dividing Sicily from the Italian Peninsula lies delectable Taormina (Tauromenion in Antiquity), facing out toward the Ionian Sea from a high, natural terrace. With its Medieval architecture, its ancient Greek soul, and the colours and smells of Mediterranean foliage, Taormina is one of the most beautiful places to visit in the world, and the Sicilian climate makes it an ideal destination any time of the year.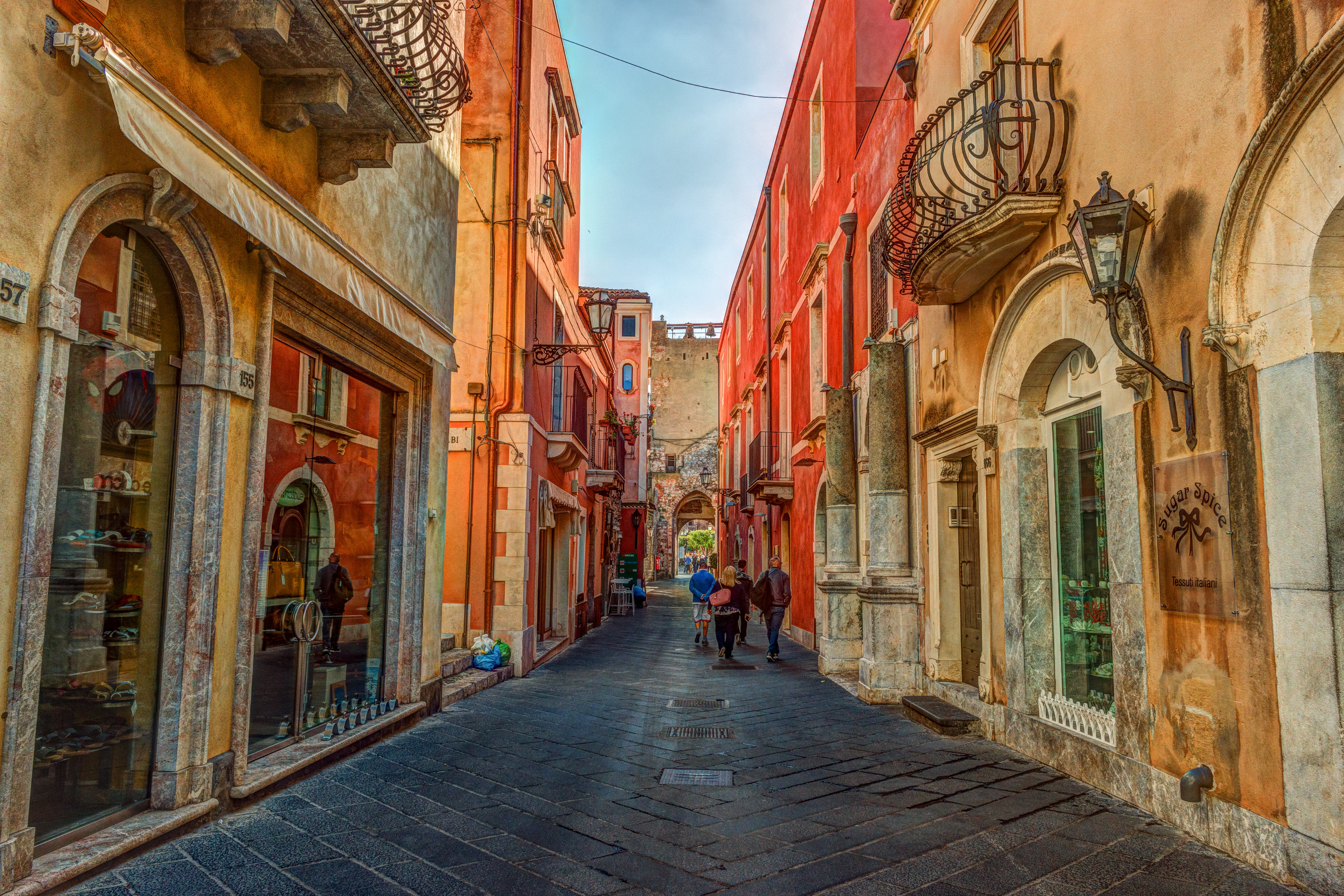 Taormina's past is Sicily's history in a micro cosm: Greeks, Romans, Byzantines, Arabs, Normans, Swabians, the French and the Spanish all came, saw, conquered and left an excellent place to explore and enhance our learning.
One cannot but remain absolutely charmed by the immense beauty of this place, the same sensation experienced by Johann Wolfgang Goethe during a visit to the 3rd-Century A.D. Greek Theatre, the symbol of the city. Taormina's Hellenistic Theatre offers a spectacular view onto the turquoise sea that runs all the way to the Calabrian coast in the northeast, to Syracuse in the south, and to the smoking peak of Mt. Etna in the west. No doubt that the gamut of travellers – nature lovers, history buffs and art enthusiasts alike – will find that Taormina does not disappoint.
Indeed, one can also enjoy the modern side to Taormina along the famous car-free main walking street "Corso Umberto". Visitors can shop at Italian shopping stores and a wide choice of charming boutique shops with handmade Sicilian ceramic, leather, wroughtiron and wooden goods or antiques as well as delicatessens filled with local wines and gourmet items at reasonable prices.
HOW TO GET TO TAORMINA
From Catania - Fontanarossa airport is now easier to reach Taormina thanks to the new railway station, called just Catania Fontanarossa.
At the exit of the airport terminal there is in fact the stop of the shuttle bus (a bus of AMT Catania) that goes to the train station. The ticket costs € 5.60 one way. The schedules are available on the website and on the Trenitalia app. Tickets can be purchased directly at the station (ticket machines) or online.
As soon as you arrive at the Taormina-Giardini station, a red shuttle called TaorminaLink will connect you to the city center. All included in the price of a single ticket.
You can also reach Taormina by bus, using the Interbus company and getting off at the Bus terminal of Taormina (last stop).
Alternatively, private transfers are offered by several companies and can be booked online in advance.